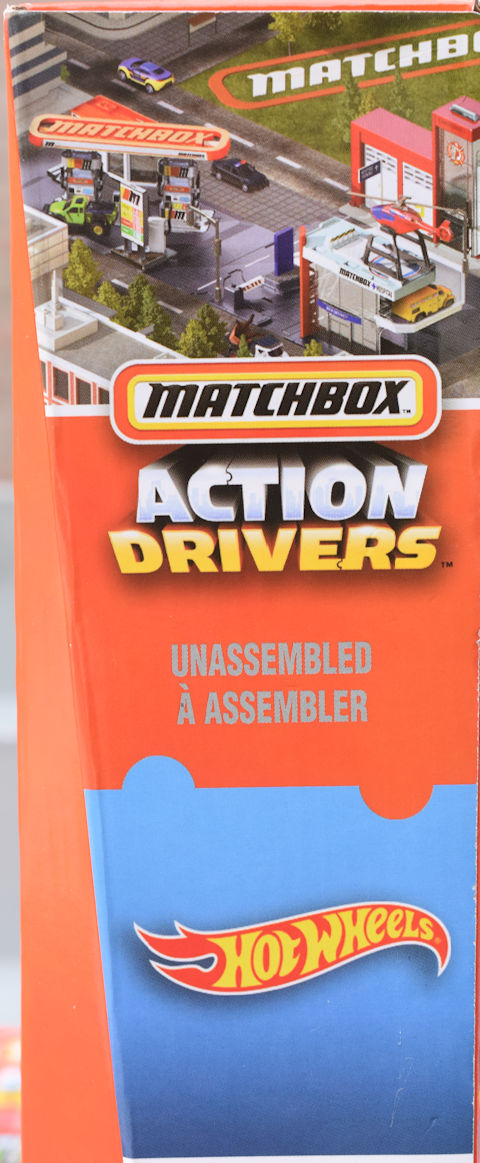 It was at least 10 years ago when I visited the Development Center of Matchbox in El Segundo (USA). In my role of appointed Matchbox Ambassador I had prepared a number of proposals to improve the visibility and availability of Matchbox in Europe.
One of my suggestions was to join the Matchbox and Hot Wheels play sets together into a common play set line.
My reasoning was that Children would also buy Matchbox above any other non Mattel brand (Like SIKU, Majorette, Norev etc.) if there were decent play sets. The competition in Europe was in those days, and still is, not producing decent any play sets . I think that it would have been an important competitive edge for the Matchbox branding if there was a better choice of play sets.
Of course with their limited market share it's not always easy for Matchbox to invest in play sets too like Hot Wheels did so for many years. Having the same mother (Mattel) for Matchbox and Hot Wheels it should not be a problem to develop such a common line, which would benefit both product lines.
Even suggested a name for it: 'Hot Box'.
The marketing department didn't even listen seriously (what not really surprised me) and my suggestion was thrown of the table in minutes with all kind of non-essential (to put it mildly) reasons.
You can imagine that I was quite surprised to find out after 12 years that Matchbox did a serious try with the latest play sets of MATCHBOX DRIVERS. The box is still Matchbox but on the site it mentions Hot Wheels and in the working instructions of one of the larger sets there is even a picture of the Hot Wheels set that can be connected to a MATCHBOX Driver Set. Even more: 'The base plate of both brands is interlocking'.
Another idea I launched during those days is to replace in Europe the 72 piece Boxes by the 24 piece box like in the USA. It happens often that a couple of in-popular models stops the re-ordering of a whole new wave. As long a couple of models stops the reordering for months it won't activate buyers to go regularly to a shop in order to check whether the new wave has arrived. Hope taking this decision is not going to take another 10 years....